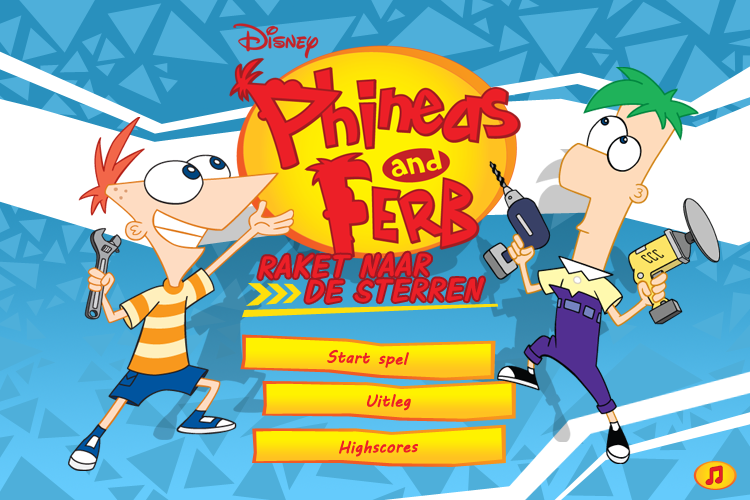 Phineas and Ferb: Out to Launch ('Raket naar de Sterren' in the Dutch version) is an online game where you can build your own rocket from scrap, then take it to the stars! How high can you get?
This project made the jump from concept art to production very quickly, as the client liked the look from the get-go. This allowed me to copy most of the artwork I had already made. Next to that, we were given a couple of stock images of the cartoon's characters, which I modified into little animation cycles. Phineas walks around twirling his wrench, while Ferb occasionally takes out his blueprints.
The game performed really well and was translated into multiple languages, to be used on various countries' Disney sites.